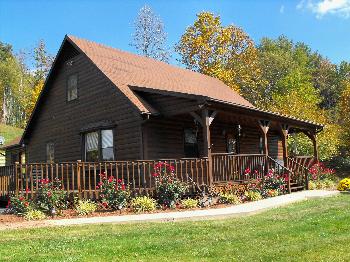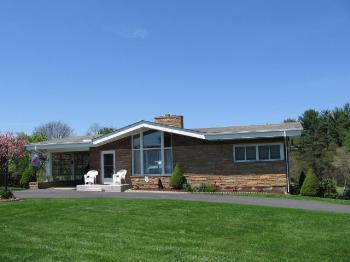 When selling your home adding curb appeal can greatly improve your chances of potential home buyers actually stopping to make the appointment to view the inside. You want to "WOW" those potential buyers into making that call. Here are a few ways to achieve that affect:
Gather any garden tools, children's toys, etc. and store them up and out of sight.
Clean the windows and clear the gutters.
If there is any mildew or mold on the home, sidewalk, outbuildings etc. thoroughly clean and kill it.
Pressure wash any dirty siding, porches, sidewalks, and decks.
Edge sidewalks and driveways, and remove any weeds growing in cracks, or between bricks, etc.
Weed and mow lawn.
Trim or remove any bushes or plants that are getting overgrown (they should not cover or block windows or doors).
Rake leaves, even if living on a wooded lot for a clean welcoming yard.
Trim tree limbs that are near or touching home's roof.
Add some colorful potted plants to your entrance (just be sure to keep it minimal to avoid a cluttered feeling).
If your front door is getting worn, repainting it can have a huge impact on your curb appeal. Red and Dark Green are the two most popular colors for front doors, but be sure to choose a color that enhances the rest of your home's colors.
If you have fencing be sure that it is in good condition, fix any leaning posts and possibly give it a fresh coat of paint or stain.

Outdoor lighting needs to be in working order, clean, and neat looking for possible evening visits of your home.

Also don't forget to include your backyard in your quest for curb appeal, especially if it is viewable from the road or neighbors' yards.